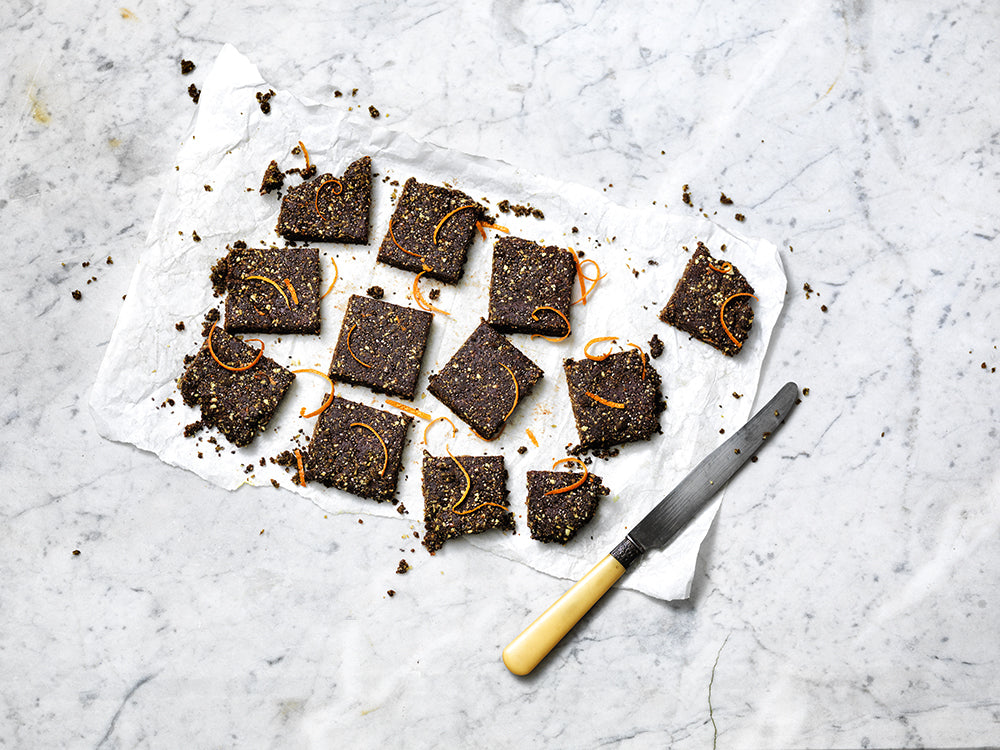 A beautifully simple, quick and healthy recipe. You'll be energised by wheatgrass goodness when you need a boost.
Ingredients
1/2 cup cashews (soaked for 2 hours)
1 cup dry apricot
1 cup desiccated coconut
1-2 tbsp Naturya Wheatgrass powder
1 Tbsp Naturya Maca powder
3 tbsp ground flaxseeds
3 tbsp Naturya Cacao powder
1 tbsp vanilla essence
1-2 tbsp ground cinnamon
2 tbsp Naturya Chia Seeds
Zest of one mandarin or orange
Method
If adding cashews, remember to soak them for two hours first
Then pop everything into a food processor or blender and give it a blast
Once fairly smooth, empty the mix onto a piece of baking paper or (or something non-stick surface
Cut into snack-size pieces and tuck in!