Cold Pressed Coconut Oil
Raw Cold Pressed Coconut Oil sourced from Sri Lanka
Ideal for cooking
Tasty alternative to butter or oil
Organic, Vegan and Gluten-free
How do I use it?
Quality & Provenance
Why is it good for me?
Find out more
Nutrition
How do I use it?
Quality & Provenance
Quality & Provenance:
The coconuts used to produce our coconut oil are harvested from organic plantations in Sri Lanka. These coconut estates offer employment to local people, especially women who have the opportunity to work close to their homes, being employed as lab technicians, accountants and cleaning personnel. We are proud to be associated with an organisation which takes such an ethical stance, operating with consideration for the local community.
Coconuts are produced all year round so there is no annual harvest; mature drupes must be cut down by hand using a machete. They are then cut open to remove the tough outer husk which can be burned for fuel. The drupe inside is then shelled, and the white fleshy kernel inside separated to be washed. Dried coconut meat is called copra – low quality coconut oils are made from this dried copra which must be processed using heat and chemicals to extract the oil. Our Coconut Oil is only made from fresh, moist coconut meat which can be cold pressed to produce the finest virgin coconut oil.
The cleaned kernel is simply mechanically cold pressed until it exudes the rich oil which can be collected and purified through simple filtration and centrifugation so that only the purest coconut oil makes it into the finished product. Coconut oil is ideal for cooking with, as the molecules are stable enough to withstand heat without becoming oxidised.
Why is it good for me?
Why is it good for me?
Our Organic Cold Pressed Coconut Oil is a tasty, alternative to butter or oil
With its delicate flavour, aroma and versatility, it is ideal for cooking
Find out more
Nutrition
Nutrition:
Ingredient
100g
RI For 100g
Serving
RI For Serving






Serving = 25 g


Energy
3699 kJ


925 kJ




900 kcal


225 kcal


Fat
100 g


25 g


of which saturates
90 g


23 g


monounsaturates
4.7 g


1.2 g


polyunsaturates
0.8 g


0.2 g


Carbohydrate
<0.5 g


<0.5 g


of which sugars
<0.5 g


<0.5 g


Fibre
<0.5 g


<0.5 g


Protein
<0.5 g


<0.5 g


Salt
<0.01 g


<0.01 g
Latest Reviews
Customer Reviews
Write a Review
Ask a Question
Product Feedback
Excellent product in every form.
09/16/2021
aima a.

United Kingdom
Aroma is fresh
It has a lovely aroma, so looking forward to finishing my old jar to starting on this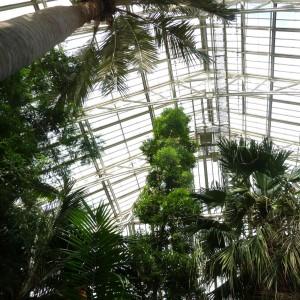 GK
08/12/2021
Grace K.

United Kingdom
Love a bit of coconut.
Always on my list. Great product. Nice smell. Perfect for skin.